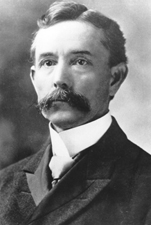 Dudley Graves (? - 1899) was a Coalitionist member of the Grand Council from Indiana. Graves was a notable supporter of Governor-General Ezra Gallivan's policy of remaining neutral during the Great Northern War between the United States of Mexico and the Russian Empire. During the Starkist terror of July 1899, Graves' support for Gallivan made him the target of assassins who succeeded in killing him.
---
Sobel's source for the assassination of Dudley Graves is Allan Watterson's The Great Fear: Starkism in the C.N.A. (London, 1956).
Ad blocker interference detected!
Wikia is a free-to-use site that makes money from advertising. We have a modified experience for viewers using ad blockers

Wikia is not accessible if you've made further modifications. Remove the custom ad blocker rule(s) and the page will load as expected.