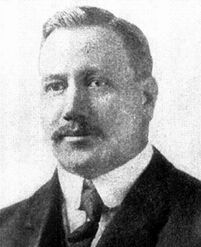 Peter Higbe
was a member of the
Confederation Senate
from the
Northern Confederation
in the 1880s. During the
1888 Grand Council elections
he served as
Mayor
Ezra Gallivan
's campaign manager, which effectively meant that he coordinated the campaigns of the
People's Coalition
's 150 candidates for the
Grand Council
.
Sobel
notes that under Higbe's guidance, the Coalition achieved an internal consistency and efficiency that the
Liberals
would not have for another two elections. Between Gallivan's campaigning and Higbe's management, the P.C. won a plurality of 73 seats in 1888, and Gallivan became the next
Governor-General
. Although Sobel makes no further mention of Higbe, it is possible that he also managed Gallivan's campaigns in
1893
and
1898
from his position in the Confederation Senate.
Sobel's source for Peter Higbe's role as Gallivan's campaign manager is Howard Arthur's The Impossible Victory: The Coalition in 1888 (New York, 1934).