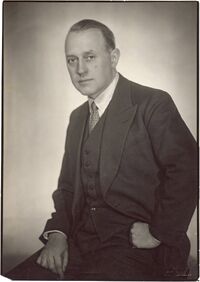 The Reform Bill of 1939 was an act passed by the Grand Council of the Confederation of North America and signed into law by Governor-General Bruce Hogg in 1939. The act served to amend the Second Britannic Design by altering the way in which the Governor-General was chosen. As laid out in the Reform Bill, in the event of a tie vote for Governor-General in the Grand Council, the Confederation Senate would act as a tie-breaker. Sobel does not say whether the Reform Bill provides a way to resolve a tie vote in the Senate.
The Reform Bill of 1939 was passed in response to the 1938 Grand Council elections, which resulted in a two-seat majority for the People's Coalition, the narrowest majority in the history of the C.N.A.
---
Sobel's source for the Reform Bill of 1939 is John Deak's The Britannic Design in the Twentieth Century (New York, 1959).
Ad blocker interference detected!
Wikia is a free-to-use site that makes money from advertising. We have a modified experience for viewers using ad blockers

Wikia is not accessible if you've made further modifications. Remove the custom ad blocker rule(s) and the page will load as expected.