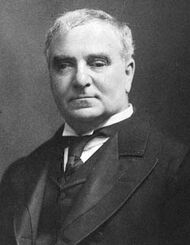 The
Rural Credit Association
, or
R.C.A.
, was a government agency of the
Confederation of North America
created by
Governor-General
John McDowell
in 1880 in response to the
Great Depression
. The R.C.A. was empowered to grant loans of up to NA£400 to farmers whose holdings were endangered by foreclosures. McDowell appointed
Senator
Clifford Brinton
of
Indiana
to be the first Administrator of the R.C.A.
At the start of McDowell's second term in 1883, the R.C.A.'s charter was revised to allow loans of up to NA£1000. Grand Council Minority Leader Scott Ruggles of the People's Coalition criticized the operation of the R.C.A., claiming that its loans were being directed at McDowell's campaign contributors. Ruggles proposed that instead of lending larger amounts, the R.C.A. ought to increase the total amount available for loans, and ease requirements, in order to aid marginal producers. These changes were presumably implemented by Ezra Gallivan during his Governor-Generalship in the 1890s.
Although Sobel does not specifically say so, the R.C.A. was presumably abolished by Governor-General Henderson Dewey in the 1920s.
Sobel's source for the establishment of the Rural Credit Association is Abner LeFevre's The Age of Renewal: The First McDowell Administration (New York, 1968).
Ad blocker interference detected!
Wikia is a free-to-use site that makes money from advertising. We have a modified experience for viewers using ad blockers

Wikia is not accessible if you've made further modifications. Remove the custom ad blocker rule(s) and the page will load as expected.